Farrier Godmother 808-937-0843
---
Video of Susanella Casting Workshop From ILPC
Guidelines For Safely Feeding Horses in Hawaii
Links To Important Hoof Information
Susanella Noble, CNBBT
Hoof Care Practitioner

Apprenticeship Program
My relationship with my apprentices is a two-way street because we learn together and from each other. We are practicing holistic horse care from the ground up studying anatomy, diet, environment and exercise. My students gain the knowledge and techniques to safely trim and maintain healthy hooves on horses and donkeys while learning to rehabilitate pathological problems.
Allison Wickham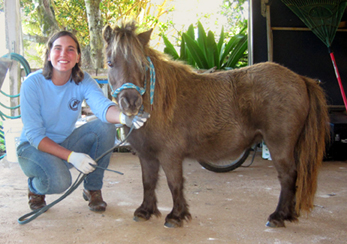 Allison comes from Virginia horse country where she earned her degree in chemistry at James Madison University. She has ridden hunter/jumpers but combined training is her game!

Pamela Au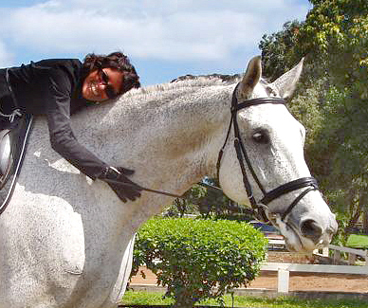 Pam lives on Oahu where she's proving that giant warmbloods can be barefoot. We commute inter-island to practice and study. She is a specialist in spiritual communication, holistic healing and natural herbal supplements. Please visit her website, Good Horsekeeping or call for a consultation 808-781-9753

Sovana Rath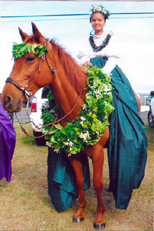 Sovana is a brilliant young lady with great talent for trimming. She has five sisters, four horses and two minis. She can be seen riding her barefoot, bitless horses in parades!


012613